PSHE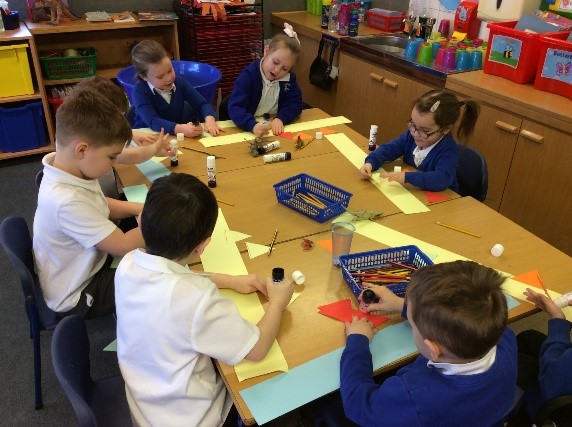 We aim to give the children an awareness of the need to care for their own bodies through health care, diet and cleanliness. We also aim to teach them to apply the knowledge and skills of safety education in the home, at play and on the roads as well as at academy.
As part of this programme, we frequently invite people from other professions to talk to the children, e.g., police, fire-fighters, dentist, school nurse etc. Once a year we have a "Keeping Safe" focus when all of the children in the academy are reminded in Assembly, lessons, and through visitors, about keeping themselves safe.
The academy has adopted the Circle Time model, which encourages all children to be aware of their role in promoting a happy healthy and safe community. During circle time classes discuss issues relating to PSHE and citizenship. This is linked to the academy Behaviour Policy. We also teach the Social and Emotional Literacy programme (SEAL) in which children can reflect on their own feelings and how they relate to others. Where possible we also deliver parent sessions in this area.
Children participate in academy and class councils which encourage them to discuss issues relating to the academy and the environment and to have their say.
Personal Development Education
Through National Curriculum Programmes of study and Religious Education, we begin to lay the foundations for this subject using topic work which deals with "Ourselves", "Change", and "Growth". In all instances the topic is dealt with at a level which is appropriate to the age of children at the school. Wherever applicable, the topic is also put into context of caring for others and family life.
Parents have the right to withdraw their children from any part of sex education which is not linked with the National Curriculum. The policy for Sex Education which was agreed with parents and Governors is available from the academy.
Drugs Education
The academy has a policy for drug education which has been written in conjunction with Studfall Junior Academy, local secondary schools/academiew, LEA advisory teachers and the local health authority. In the Foundation Years and at Key Stage 1 the emphasis is on the children understanding what is good for their bodies and the fact that some substances are harmful to them.